Whether you have only a few products to sell or hundreds it's important to figure out the best way to manage them effectively.
Centralize
PegasusCart's® inventory system presents a profile based organization that allows you to manage items from a multitude of stores in a central location with ease. Monitor and adjust delivery settings, portal feeds, attributes, and add-ons to your own needs.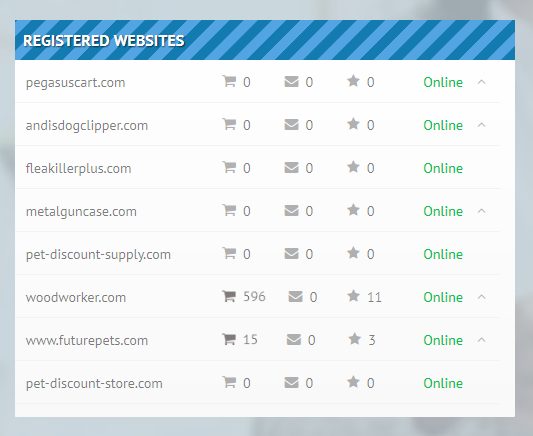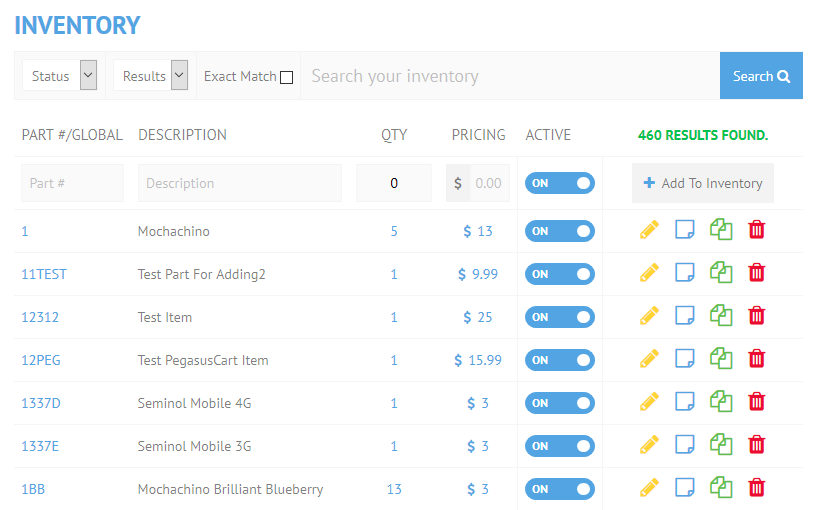 Simplicity
It's easy to lose touch with how inventory is managed, but PegasusCart's® inventory system keeps all products organized and filtered neatly to help you manage with little downtime.
Clone items easily, and watch Pegasus automate item quantities for sale based on your specifications with each purchase.
Pricing Conditions
Take advantage of pricing conditions like MSRP, MAP, and Cost-of-Goods pricing as you manage your store.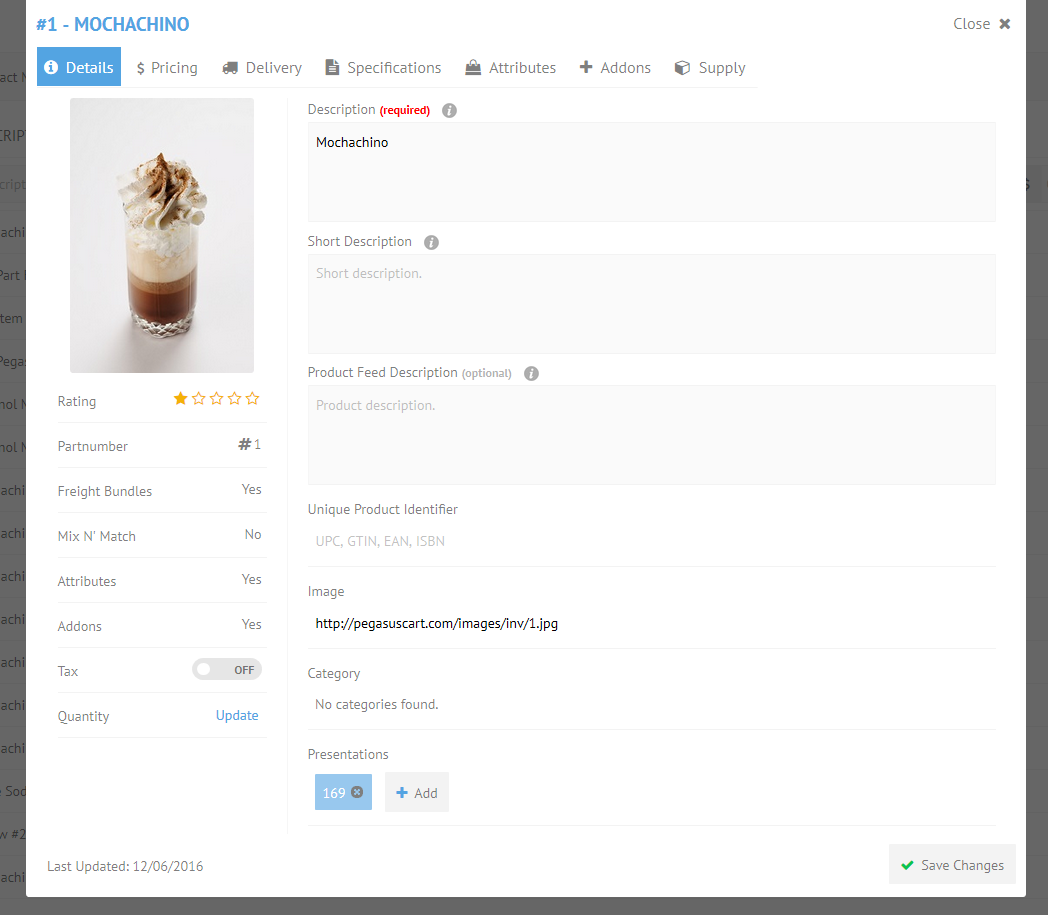 Apply custom pricing conditions for showcases across portals like Amazon and Ebay, or setup custom specials and sales within a time window of your choosing.
Set unlimited quantity pricing conditions for products based on the number of those products being purchased at one time whether it's 1, 5, 10, or more.
Add-on and Attribute Items
PegasusCart® provides easy to use attribute and add-on interfaces designed to help you create and display all of your product options and inclusions.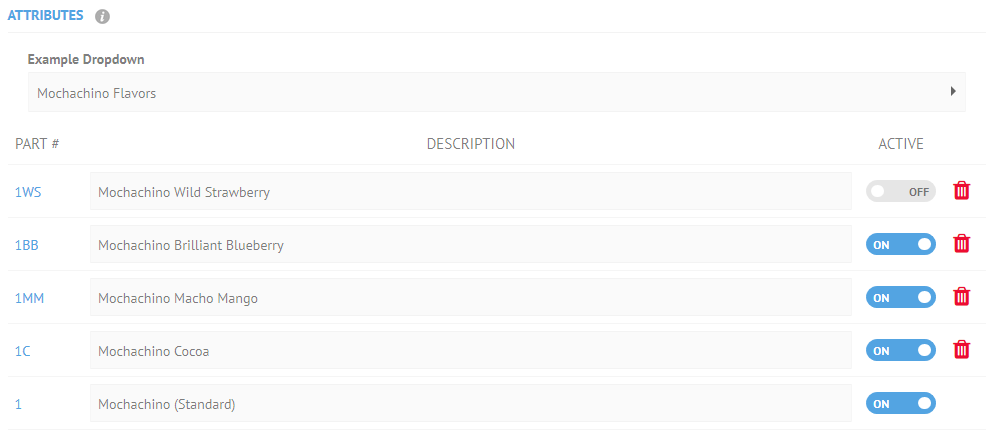 Join for Free
Be apart of the PegasusCart® community of members seeking E-commerce excellence and let us do the heavy lifting.