Successful webstores present their customers with effective images and descriptions that give their customers all the necessary information to conclude a sale.
Overlay
PegasusCart® makes presentations easy with clickable and friendly showcases that encourage the sale you're looking for without taking your customer off the page.
Build showcases that provide customers with the convenience of products that come to them without any work, no page changes or re-directs, just happy customers.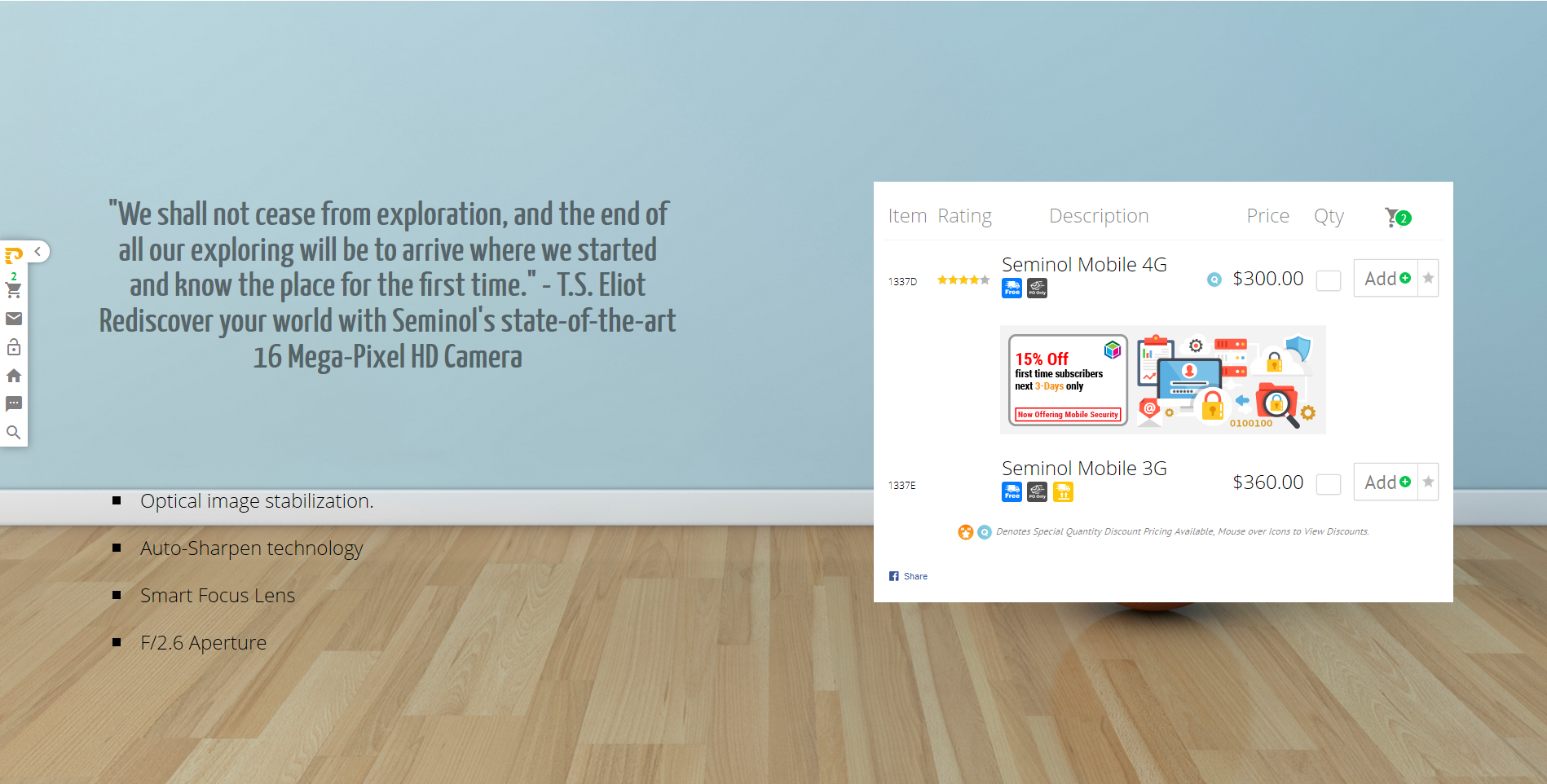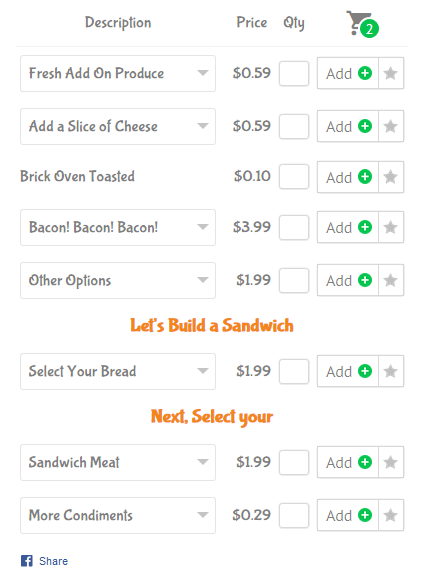 Unlimited Capability
Design showcases for single page or multiple page presentations, and add as many products to each as you deem necessary.
Appreciate the unlimited capability of showcases. Customize an individual page or multiple pages for as little or as many showcases as you see fit.
Customize Showcases
Import or design your own showcases from scratch using in-house editing tools to accommodate any range of familiarity with the World Wide Web. Not familiar with HTML/CSS? Enjoy a user friendly experience.
Customize the presentation of showcases including the products in them, the order in which they are presented, and the templates used to display purchase options.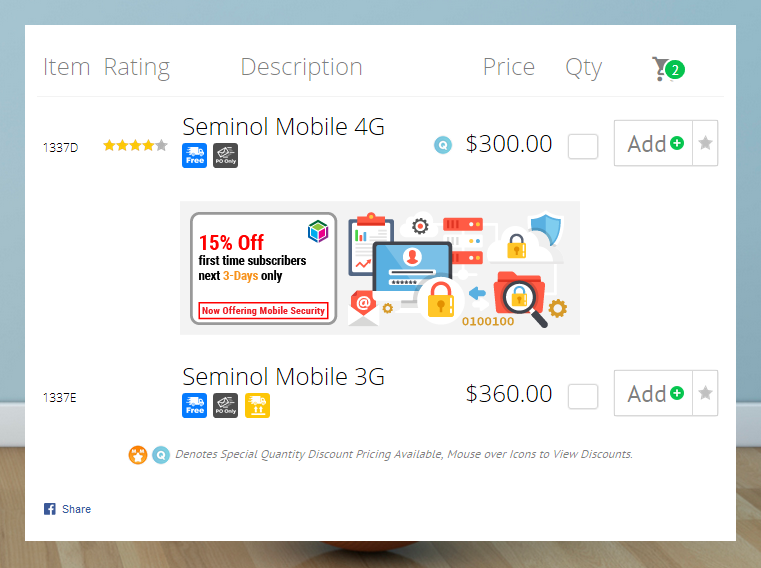 Cross Sell and Up Sell
Cross and Up Sell on a per product basis within each showcase as you design and customize the layout of your products.
Join for Free
Be apart of the PegasusCart® community of members seeking E-commerce excellence and let us do the heavy lifting.